History and Purpose of the Embassy

The Royal Danish Embassy in Tokyo employs 33 people. The Ambassador, five posted diplomats, 22 locally hired employees and five interns. Besides the Ambassador, the Embassy's employees are divided into six teams: Team Politics & Economy, Team Trade & Export, Team Food & Agriculture, Team Public Diplomacy & Culture, Team Citizen Service & Administration and Team Invest in Denmark.

The Embassy's principal purpose is to create value for Denmark in Japan and strengthen the good relations between Denmark and Japan.


The Embassy helps strengthen Danish and Japanese trade relations by aiding Danish companies that wish to export to Japan and by promoting Denmark to Japanese companies that wish to invest in Denmark. The Embassy simultaneously works on increasing the general knowledge of Denmark through a wide range of Public Diplomacy efforts.

Denmark has been represented in Japan since 1867, but until 1912 the Danish interests were handled by the Dutch diplomacy. Didrik de Graeff van Polsbroek was the first Dutch diplomat to handle Danish affairs in Japan and he negotiated important trade agreements on behalf of Denmark and other Scandinavian countries.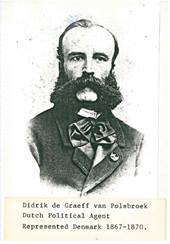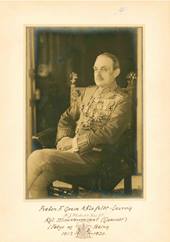 The first representatives of Danish diplomacy in Japan. From the left: Didrik de Graeff van Polsbroek, Preben Ferdinand count Ahlefeldt-Laurvig and Niels J.W. Høst.

In 1912 the first Danish diplomatic representative, Preben F. count Ahlefeldt-Laurvig, took the helm of the Danish diplomacy in Japan. Ahlefeldt-Laurvig was Ambassador at the Danish Embassy in Peking (the present Beijing) and accredited to Japan. In 1921 Denmark established an actual Embassy on Japanese soil. Back then the Danish Ambassador was Niels J. W. Høst, but a long range of diplomats have since contributed to building the relationship between Denmark and Japan from the Embassy office in Tokyo. Today the Royal Danish Embassy in Tokyo is headed by Ambassador Peter Taksøe-Jensen.

The current Embassy, situated in the Tokyo area of Daikanyama, was erected in 1979. The Embassy formerly resided in a building called "Denmark House" in Aoyama, and before that the Embassy was situated in the Hibiya Crossing area and the Yotsuya area of Tokyo.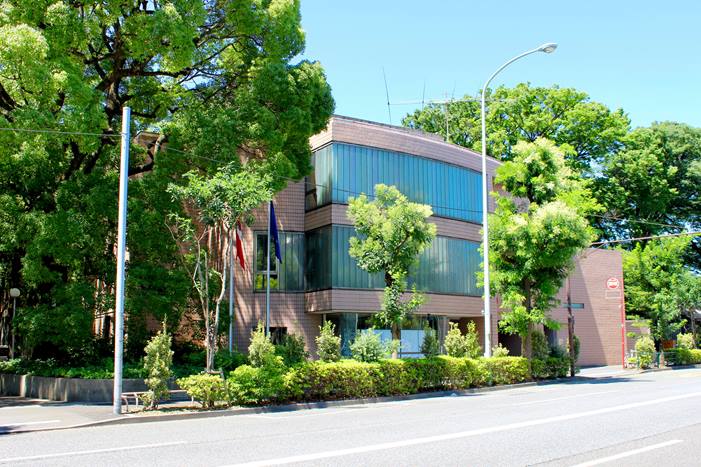 Royal Danish Embassy in Daikanyama, Tokyo.