By Ambassador Peter Taksøe-Jensen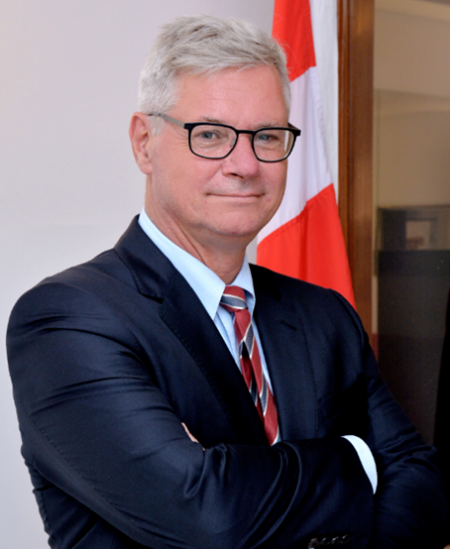 Welcome!
---
Denmark and Japan may be different countries in terms of size, language and geographical location, but beyond demographic facts, we share a great number of mutual values and similarities.


Denmark and Japan are among the oldest monarchies in the world. We appreciate good food equally, we show a similar dedication to our work, hold the same deep rooted love of beautiful furniture and design and share the same humble and down to earth approach to everyday life.
In 2014, the strategic partnership between Denmark and Japan was founded, and it has since then laid the foundation for the overall activities between the two countries, giving rise to a large number of official visits and agreements between ministries, organizations and companies.
But in fact, the diplomatic ties between Denmark and Japan were forged more than one and a half centuries ago. In 2017 we celebrated 150 years of diplomatic relations between the two countries. In the upcoming years, we intend to strengthen our strategic partnership even further, thereby creating even stronger bonds between us.
The bilateral ties between Denmark and Japan are woven by the principles of free trade, public diplomacy, attractive business opportunities and branding as well as a deep mutual respect towards one another.
Having such a long lasting partnership opens Japan up to Danish companies. Japan is the world's third largest economy and Denmark is already expanding into the Japanese market, introducing a variety of Danish products to our Japanese customers in the field of renewable and sustainable technologies. The new free trade agreement between the EU and Japan will further enhance Danish exports to Japan, and we are already working hard towards achieving that goal.
Loyalty is the keyword to the Japanese, and through the years Denmark has established itself as a very trustworthy partner. The Japanese know they can count on our Danish efficiency, loyalty and high quality products and services.
At the Royal Danish Embassy in Tokyo we are therefore more than ready to assist you in whatever aspects related to your cooperation with Japan, and as the future looks very bright for those who wants to expand into the third largest economy in the world.